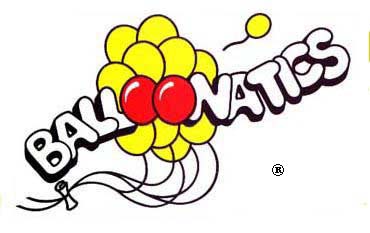 Caring and Romance Bouquets
Capture their heart with a balloon bouquet from Balloonatics. Whether it's Valentine's Day, a special anniversary, or just to say, "I love you", a beautiful balloon bouquet is a lasting way to show how much you care.
Hot Air Greeting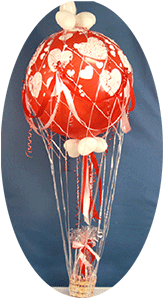 This classic hot air balloon design bouquet can be created in the color of your choice. It comes with either a bottle of Martinelli's™ sparkling cider or a bottle of Korbel Brut Champagne in its passenger basket for an additional $5.
$67.50

The Heart Stopper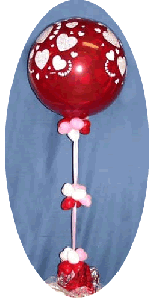 From the jumbo 30"diameter balloon etched with hearts, to clusters of heart shaped balloons, this seven-foot arrangement is sure to be a hit with heart-lovers everywhere.

$59.50

Playful Hearts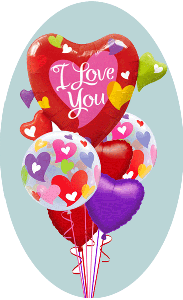 This bouquet contains one 44" diameter playful "I Love You" heart-shaped Mylar® balloon, three red and purple 18" diameter Mylar® heart-shaped balloons, and two bubble balloons decorated with hearts of many colors.
$55.95