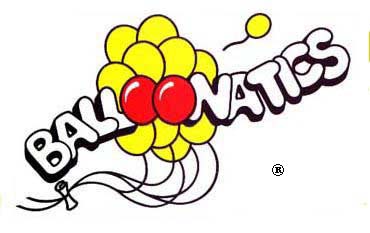 Graduation Celebration Bouquets
Celebrate the graduate's achievement! What better way to acknowledge that hard-won diploma than with a balloon bouquet delivery.
Our colorful balloons accompany your personalized greeting.
Hats Off Graduate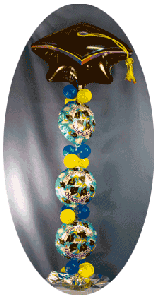 A high-flying mortarboard balloon floats above three congratulatory Mylar® balloons.
$49.95

Way to Go Graduate!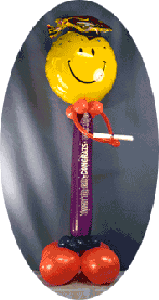 This character bouquet is both an eye-catching congratulatory bouquet and a buffet table centerpiece.

$49.95

Congratulations Graduate!

A giant 30" graduation-theme Mylar floats 6 feet above a colorful base.
$49.95

You Are Tops!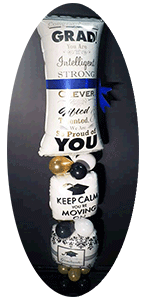 This giant diploma bouquet is covered with affirmations for the graduate as well as what they have accomplished.
$49.95

You're A STAR, Graduate!
Send your congratulations to the graduate with this festive balloon arrangement that features large Mylar® balloons proclaiming, "You're a Star", "You are Awesome", and "Congrats Grad", with nine 11 inch diameter latex balloons in colors of your choice.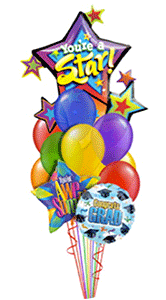 $49.95