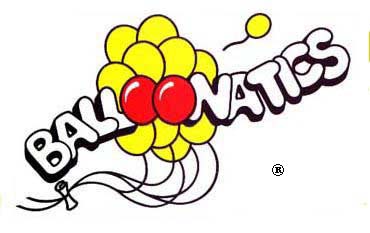 New Baby Celebration Bouquets
A balloon bouquet sends good cheer for all to see and enjoy, and is a thoughtful way to welcome the new addition to the family. Celebrate the birth or adoption of a new baby with one of our congratulatory balloon bouquets. The new parents may be short on sleep, but they will appreciate and enjoy the unique, colorful and long-lasting balloon bouquet delivered to their door, along with your personalized congratulatory message on an attached greeting card.
Bundle of Joy Bouquet
For a special delivery! Giant balloon pacifiers plus yellow ducky and baby-theme Mylar® balloons will welcome the new arrival.
$68.80

The Stork Express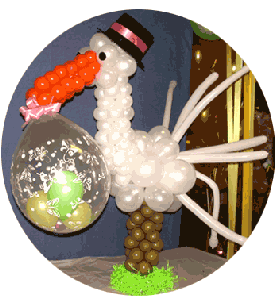 Our eye-catching stork provides a long-lasting greeting and reminder of how much you care.

$94.95

New Baby Moon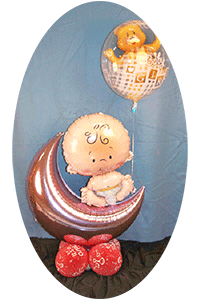 This cherub sitting on a new moon is created from Mylar® balloons to be a long lasting communication of joy and caring to the lucky parents.
$49.95